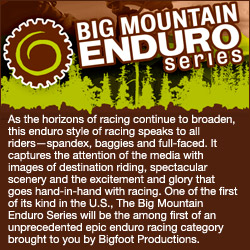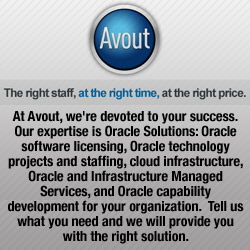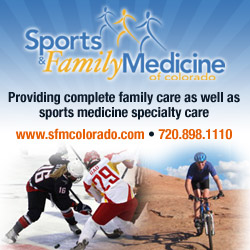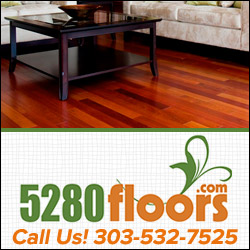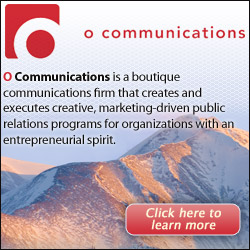 Founded in 1993, Singletrack Mountain Bike Adventures (SMBA) is the longest running, independent junior mountain bike program in Colorado. Our programs introduce young riders to the exhilaration and adventure of the sport. SMBA provides an atmosphere where riders have the opportunity to develop a range of skills and interests, from a 7-year old beginner to a mature racer. Our program strives to support youth to become champions on and off the trail. SMBA's philosophy combines a healthy mix of challenge, camaraderie, adventure, mentoring, and passion. SMBA builds confidence and ignites the best in youth from the saddle of a mountain bike.

Check out the pros for some inspiration before you hit the trail.
You may want your own video and BNC Productions would be the guys to film it.
In brief, you should know the following about us: our website was established in 2008 and we are looking forward to providing outstanding information about cycling in Colorado. Our specialty is in the area of Mountain and Road biking. We also strive to include options for family rides or for any non-riders of the family (while mom, dad, sister or brother may be enjoying their favorite road or trail). This ensures that families can recreate together in the surrounding region.

We would be pleased to hear from you. Please let us know what your needs are or if you have any questions. We will be more than happy to assist you with planning your next ride or cycling vacation. Contact us at thom@switchbackcycling.com

Videos

Blue River Rec. Path, Breckenridge to Frisco, Summit County.

Swan Mountain Road dropping into Breckenridge, Summit County.

Vail Pass Summit descending towards Vail, Eagle County.

Doctors Park, Crested Butte CO.

South Fooses Creek, Monarch Pass-Colorado Trail.

LUGE Trail on MT Crested Butte. MSC Super D course.

Grand Junction/Fruita, November-2011.

Loveland Pass.

Green Mountain, Lakewood CO.

White Ranch, Golden CO.

News & Events

Find out all the happenings in the road and mountain bike world in Colorado.

Visit our

News & Events

page to see what's going on.

Family Fun

The entire family can enjoy a day of cycling. If you choose a local path in the city or want some high country trail, you will be ready. So pack up the kids, fold up the trailer and get ready to tag-a-long....

read more

.

Tire Talk

Well cycling fans the record highs across the country should be drawing everyone to the mountains of Colorado.

Switchbackcycling.com has been travelling the state this summer and have cycled paths, pavement and trails in Breckenridge, Dillon, Frisco, Keystone and Silvethorne, Winter Park, Vail, Avon, Beaver Creek and Crested Butte to name a few. We have also played in parks, creeks, rivers, mountain bases and on top of mountain passes. The resort towns continue to offer family fun as well as epic road and mountain biking.

The U.S. Cycling Pro Challenge will soon be starting in Durango. What an incredible event to follow. Like the tours in Europe, Colorado cycling fans will yet again line the starts, summits and finishes of a professional stage race. Host towns include: Durango, Telluride, Montrose, Crested Butte, Gunnison, Aspen, Beaver Creek, Breckenridge, Colorado Springs, Golden, Boulder and Denver are in high gear for this international event. As mentioned earlier, Shawn Hunter co-chairman of the USA Pro Cycling Challenge was quoted in the Telluride Visitors Guide as stating: "I've heard it said a lot lately that cycling is the new golf". There is no better time to put gas in the car, lube the chain, put air in the tires, and load up the kids for a cycling adventure.

Keep following our website and get on our blog at switchbackcycling.blogspot.com to let everyone know the sweet rides, road and trail conditions throughout the state of Colorado.

Tire talk is also the place for our readers to blog about ride conditions they have encountered. This will be your opportunity to contribute to the cycling community throughout the state. Ready to get going? Visit our blog (opens in new tab).

Weather

The weather in Colorado can change in no time at all: snow one day and sunshine the next. Yes even in the middle of summer and especially at altitude...

read more

.